Have you signed up for Petly? 
Petly, our online, personalized pet health pages are just for you and your pet which will let you manage your pet's health from one convenient place. Request appointments online, see your pets medical history, and learn new information about keeping your pet healthy.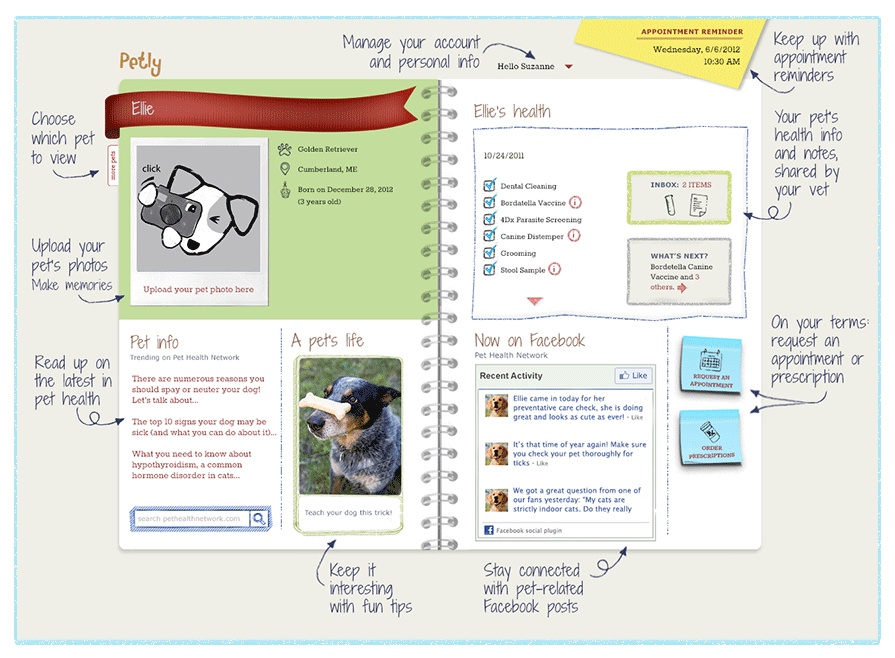 Petly is a great way to view your pets' health records. Need a vaccine history for boarding this weekend? With Petly you can print your vaccine records right from home plus, so much more including:
View your pets history at Cedarbrae
Request appointments and prescription refills
View upcoming appointments
Sign up to receive appointment reminder text messages
Update us on any changes to your address and phone number
View Cedarbrae's recent facebook posts
Manage your email preferences
Petly offers many features to help you keep track of your pets health needs as well as be informed on the latest trends in pet health.